MirandaNet: an International Fellowship
Innovation and Research in Education
Working with MirandaNet's Indian chapter.
Founded in 1992 the
MirandaNet Fellowship
is an international community of professional educators which has forged a unique approach to continuing professional development (CPD), education, innovation and research. In partnership with practitioners, researchers, agency partners and educational product developers the MirandaNet Fellowship has developed an active, practice-based research focussed CPD framework known as 
iCatalyst
. MirandaNet disseminates its research findings to more than 1000 members and Associates through its website, online forum, newsletter and events.
---
News
---
Annual Conference
In partnership with the MirandaNet Fellowship, the professional organisation, Technology, Pedagogy and Education Association (TPEA) is holding its 35th annual conference 2023 "Educating and Empowering All Our Digital Citizens" hosted at The Bedford Swan Hotel on Monday 3rd and Tuesday 4th July.  This year's conference promises to be an exciting and informative gathering, featuring keynote speeches, panel discussions, and presentations by renowned experts in the education and research field. In particular talks on the different approaches to edtech being pursued in England, Wales, Scotland and Northern Ireland.
Our conference is designed to bring together professionals, researchers, teachers, and students who are passionate about EdTech and digital skills in the curriculum, providing a platform for exchanging ideas, discussing new developments, and networking with peers.  Whether you're a seasoned professional or just starting out in your career, you'll find plenty of opportunities to learn, connect, and engage at our conference.
With a diverse range of sessions and activities, our conference will appeal to a broad audience.  From workshops and training sessions to thought-provoking keynotes and interactive panel discussions, there's something for everyone.  We look forward to welcoming you to our event and joining you in exploring the latest trends, research, and insights in research into educational technology.
We hope to see you there. Book soon.
You will find all the themes here:
---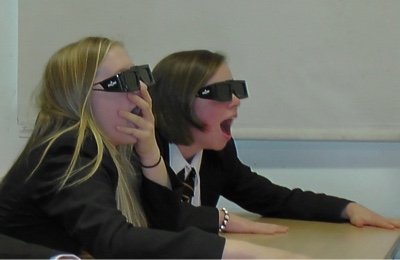 ---
To view an archive of the homepage postings
click here
.