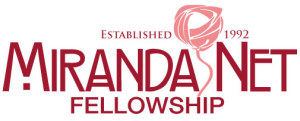 MirandaNet Members
Members are the lifeblood of MirandaNet, a community of practice that is free to join. There are many opportunities for members to to participate directly in relevant professional development both online and face-to-face. The different kinds of membership are explained here.
Other Member Links
MirandaNet Research Associates
Associates are typically commercial enterprises developing creative solutions for all kinds of educational situations. Associates subscribe to MirandaNet so that they may draw on MirandaNet's expertise in practice-based research and evaluation.
Other Associate Links
MirandaNet Partners
Partners are organisations, NGOs, charities, educational initiatives or projects, that have contributed, or continue to contribute, to MirandaNet's work with their specialised knowledge, advice, skills or expertise.