---
Staff, pupils and parents at Ormiston Maritime Academy, Grimsby are collaborating with MirandaNet and Gaia Technologies, a MirandaNet Associate, to research the value of the Academy's new IT infrastructure which was installed by Gaia. The research aims to promote technology enhanced teaching and learning throughout the school and is organised by a school-based professional development programme, Innovate, which has been designed by Gaia to support Ormiston Maritime Academy with a programme of professional development and student engagement activities. More…
Cranford Community College near Heathrow attracts students from diverse backgrounds. Senior leaders at the school are working with Gaia Technologies, a learning organisation, to improve learning using innovative tactics. Gaia too is committed to systemic change in teaching and learning through the effective embedding of digital technologies in practice and policy. The aim of this programme is to ensure that the investment the school has made in digital technologies is realised in terms of improved learning through learning activities which will best prepare them for life and work in a digital world. This case study looks at improving reading standards using e-readers …
In this professional development initiative designed to introduce Digital Media into the curriculum, teachers and senior leaders engage as co-researchers in a practice based project that takes place in a deprived area in the North East of England. What is unusual is that the leader of the continuing professional development programme (CPD) and the advisers from the MirandaNet Fellowship based at DeMontfort University enjoy the support of an associate company, Gaia. More …
(The research was done using Gaia technology but this might be no longer available. Other similar technologies are available.)
---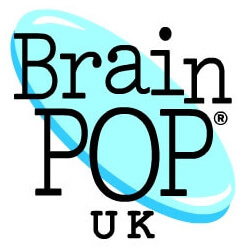 A new Action Research study from BrainPOP UK shows how high quality visual literacy resources can improve motivation to learn, increase collaboration, and aid recall.
Professor Christina Preston and Dr Sarah Younie have produced an independent study with Oakdale Junior school in the borough of Redbridge, East London.
Oakdale Junior school has been using BrainPOP UK for a number of years and this was an opportunity to reflect on how they use BrainPOP UK in their teaching practice. More…
---
In collaboration with the Community Playthings team a research programme was designed that focused on a qualitative interview approach rather than a statistical survey because it would provide a deeper picture of the value of the furniture in terms of learning. In the first stage I visited five nurseries to learn how the furniture was used. In the second stage sixteen interviews were conducted with a range of educators who have bought Community Playthings furniture and blocks or advised teachers to buy them. More…
---
In 2012, Charlotte Davies and Dr. Christina Preston proposed that learning the basic skills, such as reading, writing, and mathematics, involves a highly complex set of inter-related steps and that this can be observed in some of the corrective therapies that are currently being used in the world today. This study evaluated the effectiveness of Cognitive Visual Integration Therapy (CVIT) for both diagnosing and remediating barriers to learning. More…
---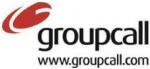 MirandaNet Fellows were invited to research the impact of the Groupcall suite of products that included tools for mobile registration, for communication between home and school and to alert teachers and parents to bullying. First the Fellows explored the existing research about how digital communications help to bridge the gap between home and school. The most significant impact on learning achievement was good relationships between teachers, parents and pupils. In particular, the confidence of parents in the school increased when they were receiving regular communications on their smartphones. The impact of the Groupcall products depended on teachers working within the home context. More…
---
Evidence is emerging from the first stage of research about how this kind of system can have an impact on the effectiveness of professional development programmes. Most importantly, the teachers were expressing, almost unanimously, pride in taking ownership of their own learning agenda. They suggested that web based video has the potential to improve classroom practice and pupil achievement. An unexpected potential is also emerging that suggests that seeing videos of their classroom behaviour also has an impact on pupil achievement on parental attitudes. More…
---

This report presents the findings from Phase 1 of a research project designed to help professional development providers promote teacher confidence and competence in developing teaching strategies in both traditional and collaborative learning contexts. The aim ultimately is to assist schools in improving their achievement record by taking a fresh look at their professional practice based on teachers' action research observations. More…
---
Working memory is our ability to store and process information. We use it all day, every day, and it is especially important for children's learning. Every area of the curriculum places great demands on a child's working memory ability, so improving a child's working memory can increase their capacity to learn, achieve and succeed. Meemo was developed by Dr Richard Skelton, a Child and Educational Psychologist who researches the development of working memory within a whole-class setting. He works extensively with Head Teachers and Class Teachers, developing practical programmes and strategies that raise attainment across the whole school.
---
Designed by an assistant head teacher, Naimish Gohil, Show my Homework (SMHW) provides a solution to the inconsistency and inefficiency that occur when homework systems are not well organised in school. The fact that SMHW was designed to be as simple as possible was important because all the stakeholders, pupils, teachers and parents were able to become proficient quickly. SMHW are associates of MirandaNet and wanted to work with teachers to improve their product. MirandaNet Fellows analysed the results from more than twenty case studies that focused on the online homework package. The MirandaNet team then worked closely with staff parents and children at the Phoenix College, a member of the Riddlesdown Collegiate in Riddlesdown , Purley. More…
---
The biggest stumbling block with any implementation of a tablet strategy is engaging and encouraging teachers to move with the technology. How this is done and how it works is very much dependent on the school and the age of the pupils that are being taught.
Teachers in some cases have great difficulty in trying to appreciate what the potential of a tablet can bring to the classroom. I have trained a lot of teachers around the country in the past 18 months and a common issue that I find is that a lot of them like the tablets but they tend to just use it for email and Internet browsing. The key is trying to get them past this and that is normally unlocked by finding them a useful app or feature or something that is simple to do that instantly makes a change to the way that the children can learn or find out things for themselves. More…
---