---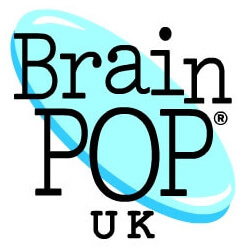 A new Action Research study from BrainPOP UK shows how high quality visual literacy resources can improve motivation to learn, increase collaboration, and aid recall.
Professor Christina Preston and Dr Sarah Younie have produced an independent study with Oakdale Junior school in the borough of Redbridge, East London.
Oakdale Junior school has been using BrainPOP UK for a number of years and this was an opportunity to reflect on how they use BrainPOP UK in their teaching practice. More…
---
In collaboration with the Community Playthings team a research programme was designed that focused on a qualitative interview approach rather than a statistical survey because it would provide a deeper picture of the value of the furniture in terms of learning. In the first stage I visited five nurseries to learn how the furniture was used. In the second stage sixteen interviews were conducted with a range of educators who have bought Community Playthings furniture and blocks or advised teachers to buy them. More…
---
[/cs_text]
The biggest stumbling block with any implementation of a tablet strategy is engaging and encouraging teachers to move with the technology. How this is done and how it works is very much dependent on the school and the age of the pupils that are being taught.
Teachers in some cases have great difficulty in trying to appreciate what the potential of a tablet can bring to the classroom. I have trained a lot of teachers around the country in the past 18 months and a common issue that I find is that a lot of them like the tablets but they tend to just use it for email and Internet browsing. The key is trying to get them past this and that is normally unlocked by finding them a useful app or feature or something that is simple to do that instantly makes a change to the way that the children can learn or find out things for themselves. More…
---