The Computing Curriculum in English Schools: Development and Support

Mark Dorling
Founder of Progression Pathways (a MirandaNet Partner).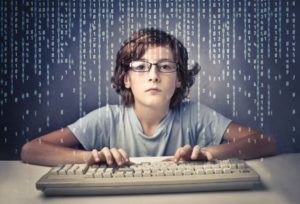 The subject of Computing was introduced into the English National Curriculum in September 2014. Listening to friends and colleagues in the Computing educational community, there seems to be a growing gulf in those schools effectively managing the transition from ICT to Computing and those still yet to get started.
Despite a range of guidance documents and national initiatives, there is a feeling amongst many school leaders and their Computing subject leaders of not knowing how to get started. However, those who do make the transition from ICT to Computing are embracing and enjoying the changes to the curriculum.
There is some wonderful professional development work being done by the Computing educational community to help demystify the changes for teachers (see e.g. Computing At School). From my own experience, there is fantastic voluntary and paid-for work being done by teachers, universities and commercial training providers and publishers, all offering a breadth and depth of training, certification and publications to support teachers. But many are struggling with attendee numbers.
Why is this? Listening to school leaders, many suggest that Computing is still a low priority in their school development plans, owing to a variety of reasons including the heavy focus on Literacy and Maths but also owing to major changes in assessment and the school inspection process as outlined in the current Ofsted Inspection Handbook. Changes to school funding formulas also create budget uncertainty (and a negative impact on access to CPD and supply cover) and the need for school leaders to become familiar with a major curriculum change are also factors.
Some leaders suggested that signposting the government guidance and contextualising it for Computing would be incredibly useful. Highlighting the documents, pagesand specific paragraphs where answers to specific questions could be found would be massively beneficial. At the same time, teachers suggest that they could do with support in contextualising the official curriculum documents and guidance for Computing produced by the Department for Education.
So what is the answer? School leaders and classroom practitioners at all stages in their careers, and in all educational settings, suggest that what is needed is a set of simple and clear set of Frequently Asked Questions (FAQs) that they could dip in an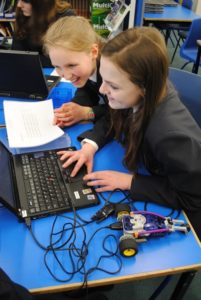 d out of, and refer to when needed. These FAQs contain examples of how other schools have answered the question with quotes to the official guidance (by topic, page and paragraph numbers) from Ofsted, Department for Education and Computing educational community to give them confidence in developing their own solutions.
Progression Pathways has worked with partner schools and organisations to collate just such a set of free, impartial and marketing-free FAQs. They help to give school leaders a starting point from which to identify what aspects of the school's Computing provision to tackle first.
The Progression Pathways FAQs are here: http://www.progression-pathways.co.uk/computing_faq.html (opens in new window).
The FAQs also informed the Computing Curriculum Guide for supporting Senior Leaders in embedding the new curriculum into schools. The guide was funded by the Mayor of London, UKIE and The Education Foundation. The website has a range of resources which can be found at http://www.computingguide.org and the guide itself can be downloaded here: Computing Curriculum Guide.
Progression Pathways has also been sharing its expertise by delivering guest lectures and running workshops for a number of Initial Teacher Training providers, Local Education Authorities and their local partner schools. For more details visit: http://www.progression-pathways.co.uk/training.html
---

Progression Pathways FAQs
---

Curriculum documents & Supplementary Guidance
---

Video talks
---
---
---
---
---
---