MirandaNet Fellows engage with teachers and leaders in their professional development as co-researchers in our practice based programme called iCatalyst. We work with groups in one school or across schools.
The teachers decide on the research questions they would like to ask, develop the data collection strategies, and, with the support of a MirandaNet Fellow, turn that data into a case study that might be about classroom or whole school practice.
The process takes about a term or slightly less following the process of guided data collection in the classroom.
Here are the steps that a teacher will take as part of a team:
Plan the project with the MirandaNet Fellow deciding the questions to ask;
Receive templates for planning research and write-up;
Collect the evidence as part of practice;
Spend half a day preparing a practice-based blog or 'talking head' / presentation;
Meeting with a MirandaNet professional discussing research and receiving feedback.
Submit draft version of research piece;
Receive suggestions and comments to refine final submission.
Apart from being informative and enjoyable the project provides evidence to that the school is research active. The resulting articles can be used by the school to inform policy and practice and for marketing purposes.
Participants are awarded a MirandaNet Fellowship for web publication of their study in the form of an article, blog or a 'talking head' / presentation.
Leaders can be accredited for further analysis of all the groups data in a 30 point De Montfort University module that will be supported by a MirandaNet Fellow.
We'd be pleased to hear from any schools who would like to give this a try.
Enquiries to Professor Christina Preston: christina@mirandanet.ac.uk
---
"From my perspective practiced based research allows all individuals involved to have an open mind.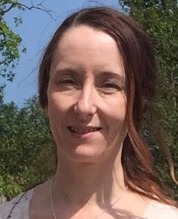 Instead of focusing on the measured impact of activity we can reflect on the learning journey, adapting, developing and evolving as the team grows in confidence and experience. Creativity and innovation being the driving force: we can even allow space to fail while still learning from the experience." – Tracey Ramage, Faculty leader Design, Technology, Media and ICT, Ormiston Maritime Academy working with Bernard Dady, Gaia Technologies.
---
This pages focusses on a presentation given by leading MirandaNetters at BETT18
This page details the innovative, qualitative research programme that is iCatalyst. It's subpages have information on regional and governmental projects, a single school project and running professional events.
This page is about how professional development is essential in ensuring that teachers can make full use of an investment in digital technologies and why iCatalyst is so valuable.
A summary of our recent projects indicates the different ways in which practice based research can work for the school and the funder.
This page offers accessible information on research undertaken and links to more detail on that.
This is where you can find out more about how to join with MirandaNet to undertake your own classroom research.