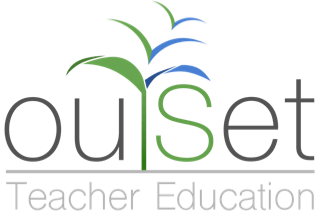 Outset Teacher Education provides e-portfolio solutions to support teachers' professional development.
Their e-portfolio for initial teacher education www.teachersstandards.com helps teachers to identify and address developmental needs, whilst helping course providers to support and monitor their progress.
In their second year of operation, they are providing portfolios to over 1000 trainee teachers. Unlike other systems, their portfolio in not a generic product, but rather is focused on helping teachers to develop the skills and competencies they need to meet the Teachers' Standards and be effective in the classroom.
Key features of their system:
Designed to provide formative assessment to student teachers to help them progress
Easy to use, very accessible for all trainees, mentors and tutors
Progress is triangulated between student teacher, mentor and tutor
No files full of paper – a real reduction in bureaucracy
Highly flexible: can be tailored to the ITT provider's needs
Safe and secure – the provider and trainees can decide with whom they share their evidence
Inexpensive – rates are tailored to numbers – from as little as £14 +VAT per portfolio.
They are currently designing e-portfolios to support professional development in other aspects of education. Their system can easily be adapted to many other criteria: performance management, leadership development, NPQs, apprenticeships etc.
---
Outset Teacher Education's representative, Neil Brading, has extensive experience as a teacher and in initial teacher education. He taught history for 24 years in the UK and Brazil before becoming the manager of the Oxon-Bucks Partnership in 2004. In this role he was responsible for graduate teacher programme and later SCITT and School Direct courses. During this time, he completed a Master of Arts in Education degree with Oxford Brookes University, focusing his dissertation on How can e-portfolios support teacher training on the graduate teacher programme? (The answer lies in designing a system which supports learning as well as monitoring and assessing progress.) His current work with Outset Teacher Education has developed from this. Neil is also a lead tutor for the University of Buckingham, a trustee of NASBTT (National Association of School-Based Teacher Trainers) and a primary school governor.