Learning by Questions is owned and funded by the Bowland Charitable Trust. Our founder is Tony Cann CBE who founded Promethean.
Maths Mastery, English, Science KS2 and KS3…
LbQ is a classroom App filled with curriculum aligned Question Sets and immediate pupil feedback to supercharge learning. Reduce teacher workloads with automatic marking and instant insight into lessons for effective intervention. trendat.net It covers all abilities so you can support your pupils your way.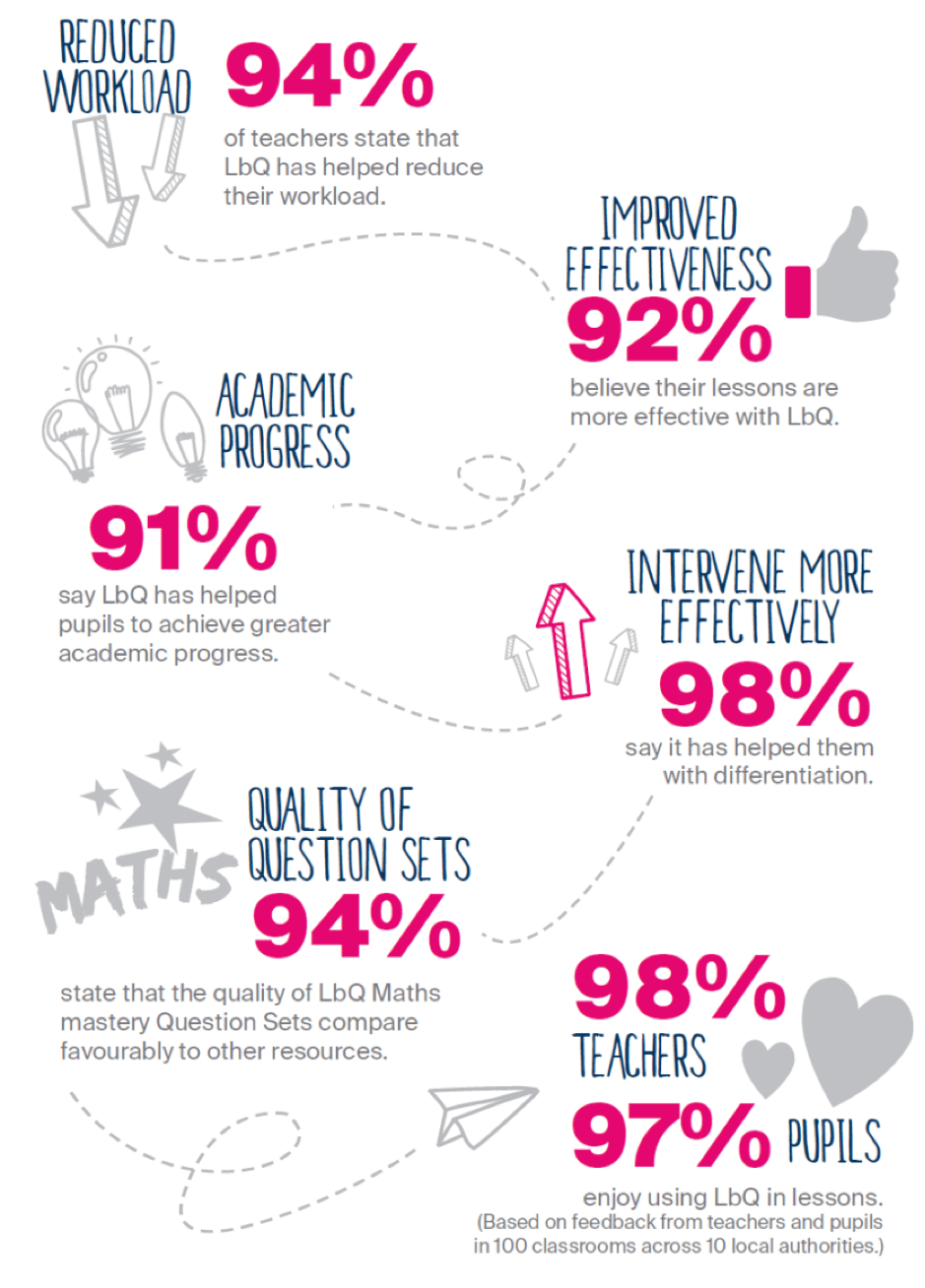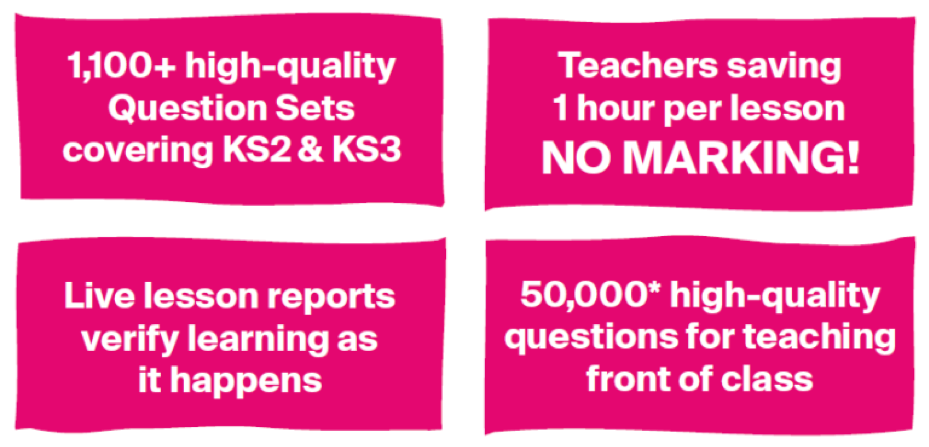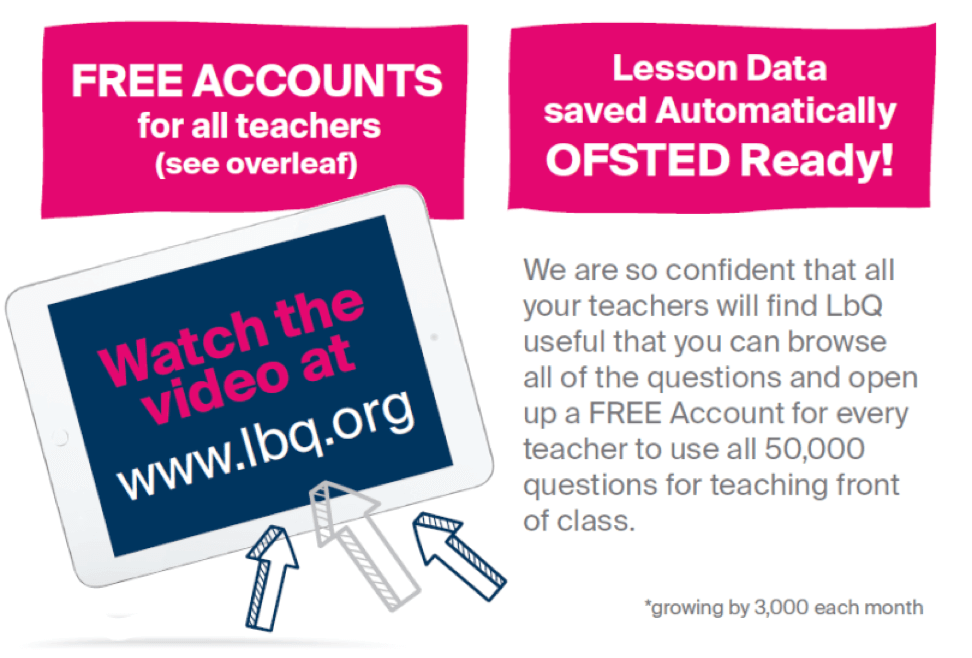 Twitter: @LbQorg
Facebook: LearningbyQuestions
Website: www.lbq.org
---