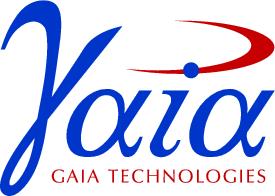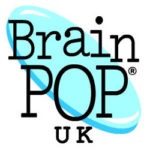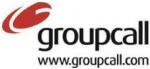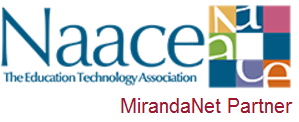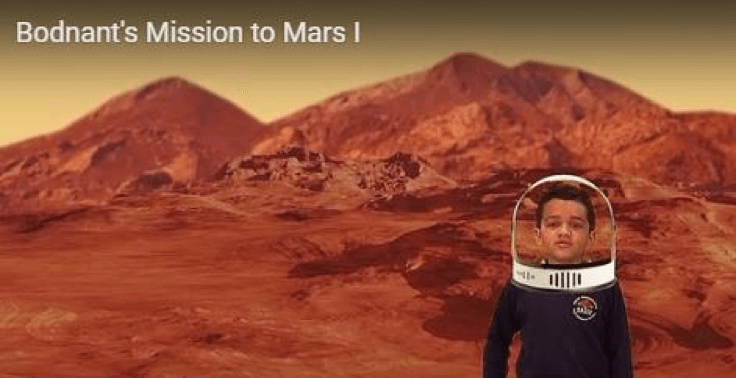 ---
KEYNOTE 1
VISUAL LEARNING WITH 3D and GREEN SCREEN TECHNOLOGIES
Bernard Dady, Head of Education Transformation, Gaia Technologies plc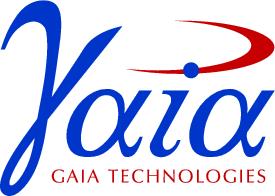 Gaia Technologies is a leading ICT managed services provider, formed in 1992 and still a family owned business, based in Bangor, North Wales. We are a trusted partner for schools and we place particular emphasis on innovation, and professional development. Gaia believes that for educational technology to have a positive impact it must be supported by programmes of sustained professional learning for teachers. Our approach is rooted in research and key developmental models.
We have initiated a project-based professional learning and student engagement approach to embedding effective use of ICT. MirandaNet are supporting with the development of an action-research methodology so that we can start to capture learning about the impact of technology on pedagogy, engagement and progress.
To support our CPD strategy Gaia sustains a studio based team of programmers, digital artists and video production specialists. This team works on a collaborative basis with customers to create innovative learning resources which exploit the latest technologies, particularly 3D visual learning, virtual reality and green screen video.
A critical moment in Gaia's development path was the publication of research into the impact of 3D visual learning by a team led by Professor Anne Bamford, the key findings of which are presented in the workshop.
We have been deploying 3D technology in our partner schools for several years and with the help of teachers have been continually developing new content. This keynote will demonstrate this technology alongside our support schools wishing to promote teaching and learning with, and through digital media. Admirals Academy is a primary school that has used both the 3D and green screen video technology as part of the history curriculum. The workshop will showcase this work through video, a key medium through which we case study our education projects.
◄ Keynote Presentation: Slides ►
---
SPRINT RESEARCH
SPRINT 1
ENGAGING PUPILS IN LEARNING
Using interactive video, quizzes, and games.
Dawn Hallybone (Oakdale Junior School), Chris Bradford (BrainPOP) and Dominic Preston (MirandaNet)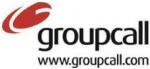 MirandaNet has produced an independent study with Oakdale Junior school in the borough of Redbridge, East London. Oakdale Junior school has been using BrainPOP UK for a number of years and this was an opportunity to reflect on how they use BrainPOP UK in their teaching practice.
The MirandaNet team spent time with the school's senior leaders, teachers, and pupils to investigate whether their increased use of video, gaming and quizzes was enriching learning and what they could do to improve their practice further.
The process specifically looked at the way teachers prepared for their lessons and at evidence of learning from motivation to the understanding of complex concepts as well as improved practice.
After the research we looked at how the school can benefit longer term from the findings. In particular, what can be put in place to make better use of resources, to embed change and to maintain high levels of pupil engagement.
The MirandaNet/BrainPOP research report is here.
---
SPRINT 2
INNOVATION IN THE ASSESSMENT OF LEARNING
Investigating the Use of Eye-Tracking Technology for Assessment: A case study of research and innovation at a Special School
Nether Hall Special School, Dr Sarah Younie (MirandaNet and Rajvir Cheema (MirandaNet)
image credit: Charli Lopez; CC BY
Using technology supplied by Smartbox assistive technology solutions to record pupils' eye movements while working at the computer, this project investigated its value in aiding the assessment of pupils with profound and multiple learning difficulties (PMLD) and severe learning difficulties (SLD). The research was a collaboration between Nether Hall School, the local authority and De Montfort University. The methodology utilised a 'participatory action research' approach in which the teachers acted as co-researchers with university staff to conduct a case study of an innovation in assessment techniques.
The project aimed to investigate if eye-tracking technology can be used to carry out accurate assessments of pupils to inform and guide the school, the pupils' families and other professional stakeholders; to compare assessment judgements and observations being made previously by teachers, parents and other professionals with the data produced by the technology; and to improve the identification of the interests of pupils with complex learning needs.
The focus was on on pupils previously assessed as making limited progress with respect to their speech and language targets. The school wanted to improve the accuracy of their assessments in accordance with the statutory guidance on performance (P scales) for PMLD and SLD pupils. The findings were expected to provide information for teachers, parents and other professionals about what pupils were processing in their learning experiences when working on the computer.  The principal data generated by the technology includes heat maps and gaze plots which enabled more more accurate analysis of  where pupils are directing their attention.
---
SPRINT 3
USING IN-EAR VIDEO COACHING TO IMPROVE TEACHING
An enhancement of in-school teacher development at a large inner-city primary school
Naoimh Campbell and Michelle Fritche (Braunstone Community Primary School), Mike Fleetham (Thinking Classroom)
Live in-ear video coaching allows a teaching session to be observed on-line by a coach who communicates privately with the teacher via a discreet wireless earpiece. The session is viewed using a mobile camera, remotely controlled from within school or from a distant location. The lesson can be recorded and annotated with written, audio and video comments. The impact of this technique appears to depend on implementing a coaching approach (rather than a mentoring or a performance management based one) and strong, respectful and trusting professional relationships within a stable technical infrastructure that has the capacity to support the hardware and software requirements of video coaching.Teachers at Braunstone Community Primary School in Leicester were offered the opportunity to use live in-ear video coaching, together with the skills of a specialist video coach. The coach worked with them to improve their teaching practice and to then support them in using the video coaching techniques themselves with their colleagues. This was within the context of the school's existing professional development offer to staff and was initially opt-in rather than non-negotiable.
Teachers engaged in a variety of ways and committed to varying levels from a 'menu' of types of involvement and the freedom to choose their areas of focus. The findings indicate that when teachers demonstrated a growth mindset around both technology for professional development and their own capacity to improve, then their practice growth accelerated and was sustained even when coaching was removed. Two models are proposed for beginning to describe this impact of live in-ear video coaching: The Coaching Insight (1) and the Sensory Modality/Representational System constructs of Neuro-Linguistic Programming (2, 3).
David Rock. 2011. The 'Aha' Moment. (PDF) http://blog.davidrock.net (Retrieved: May 2016)
Bandler, Richard & John Grinder (1975). The Structure of Magic I: A Book About Language and Therapy. Palo Alto, CA: Science & Behavior Books. ISBN 0-8314-0044-7
Bandler, Richard & John Grinder (1975). The Structure of Magic II: A Book About Communication and Change. Palo Alto, CA: Science & Behavior Books. ISBN 0-8314-0049-8.
---
SPRINT 4
DEVELOPING AN ED-TECH VISION IN A PRIMARY SCHOOL
A progression model for professional learning
Tristan Hughes and Caroline Van Niekerk (Bodnant Community Primary School) and Joe Basketts (Gaia Technologies).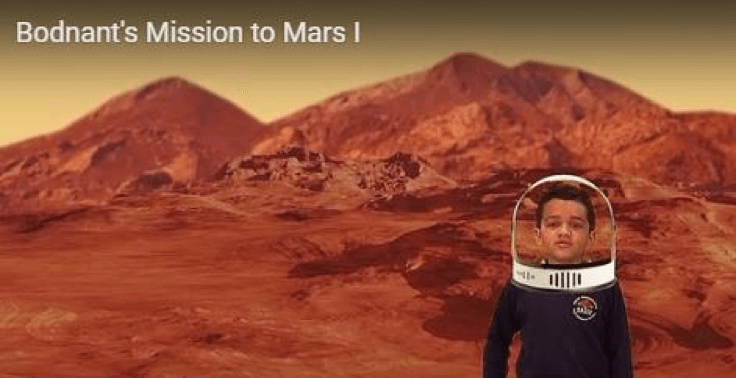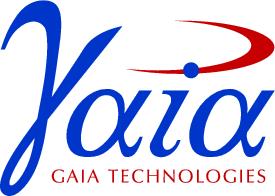 At Bodnant Community Primary School the use of ICT was ad-hoc! We had equipment: Smart boards, laptops, and a computer suite, but the effectiveness and impact on education of this equipment depended on the background knowledge and confidence of the person using it! Pupil progress using ICT was varied to say the least!
Then, in 2013, the Welsh Government implemented a new initiative: The Literacy and Numeracy Framework. Suddenly, teachers were required to show evidence regularly of how the numeracy and literacy skills taught in Maths and Language lessons were being applied across all other subjects. We saw this as an opportunity to be more creative in the development of pupils' skills and the use of technology in particular.
With Gaia Technologies, we started with a blank canvas to create a vision of where we wanted to be in the effective use of technology in 5 years time. We reversed the usual pathway taken by a great many schools to first spend lots of money on the latest technology and then think about how to use it Talking to staff, pupils and parents, we worked out what we wanted to do and then bought the technology to suit our needs to fulfil the vision.
Setting up a clear process of regular training, technology use and review, we now have far more confidence and effectiveness in the use of technology in school. Project work with constant access to technology has given pupils the opportunities to use, apply build on a range of skills. This has resulted in the improved quality of teaching and learning, sustained pupil engagement and of course we can keep the Welsh Government happy!
Speaker Profiles:
Tristan Hughes: Deputy Head Teacher at Bodnant Community Primary School in Prestatyn, North Wales. Working alongside Caroline van Niekerk, Tristan has co-led the school in a complete overhaul of the use of ICT to enhance the quality of teaching and learning, allowing pupils and staff to build and develop a skill set which will see them be at the forefront of the use of ICT in education.
Caroline van Niekerk: ICT leader at Bodnant Community Primary School in Prestatynorth Wales. Working alongside Tristan Hughes, Caroline has co-led the school in a project to develop the use ICT at the school in ensuring that it is at the forefront of all lessons in achieving high quality teaching and learning. Caroline is constantly developing her own knowledge of ICT in education and is the 'go-to' person in school for training and advice. Caroline has set up a programme of regular training and demonstration for staff in the use of Smartboard to aid teaching.
---
KEYNOTE 2
LINKING PEDAGOGY WITH INNOVATION
Professor Charles Crook, University of Nottingham. Director: Learning Sciences Research Institute.
Some educators don't have a lot of time for theories about learning. I am going to discuss them in this talk. It is important to recognise that theories do not prescribe what we should do. But they do offer us choices. I shall argue that the evolution of theory in this area has happened in a synergy with the evolution of new educational technologies. If we are to resist technological determinism (as is often urged) then it is important to take theories about learning seriously. I shall argue for an eclectic approach: one that invites individual practitioners to think in terms of harvesting from this research literature a personal framework for guiding practice and inspiring innovation.
---
INSIGHT
MIRANDAMOD: MAKING INNOVATION WORK

Recent MirandaMod at ITTE Conference
Participants will work in three parallel groups work to pinpoint methods that could enable evidence-based changes in teaching and learning. A key emphasis will be on identifying innovations in pedagogy that aim to impact on achievement. The groups will explore; learning through a media project, collaborative classrooms and the affordances of classroom audio technology.
◄ What is a MirandaMod? ►
---
INSIGHT 1
IS DIGITAL MEDIA STUDIES more popular than computing?
Presenters: Tracey Ramage (Ormiston Academy, Grimsby) and Bernard Dady (Gaia Technologies)
Rapporteur: David Longman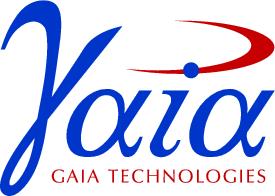 Ormiston Maritime Academy has been working throughout the year with Gaia Technologies to develop technology enriched, creative learning across drama, music, design technology and art. The project-based professional learning and student engagement programme has involved Gaia trainers and consultants working alongside teachers to realise the use of Photoshop, GarageBand and green screen video technology.
Tracey Ramage has led this programme for the school and she will be highlighting how action research, supported by MirandaNet, has helped her to analyse the impact of the approach upon learning and teaching. She will also examine how the experience has steered the school towards establishing a digital media, rather than computing curriculum at key stage 4. This will be the subject of our work together going forward.
To stimulate discussion Bernard Dady will present a short exercise to illustrate how teachers and educational ICT specialists can shape new approaches to delivering established curriculum content, particularly the way that technology can transform pedagogy.
---
INSIGHT 2
LISTENING TO LEARN
Classroom Audio Technology for Enriching Teaching and Learning
Presenters: John Sibbald (Manchester Communication Academy) and Roger Turner (Lightspeed)
Rapporteur: Jon Audain

This presentation will present a practice based research model adopted to investigate the impact of using a classroom audio distribution system (CADS) to address the challenges of maximising the potential learning of students when working in small groups. Getting students to work in small groups is no guarantee that high quality learning will result. Whilst research in the US has supported the development of collaborative learning as an effective tool many teachers remain sceptical that it achieves all that is claimed. The motivation that led to the development of the Flexcat system was to assist teachers in improving the learning outcomes of collaborative group-based learning.
Research results point to a better chance of achieving improved outcomes if teachers are able to easily and discreetly monitor the quality of discussions rather than just hope that students are focused and coping. Teachers are more able to intervene at appropriate moments to praise, re-direct, encourage, challenge and to focus groups on sharing interesting outcomes. At the same time students are able to quickly alert the teacher when they need help without distracting/disturbing the rest of the class or sitting and waiting for a teacher to check if they need help.  Improved  on-task behaviour and better use of lesson time is achieved.
This presentation will will include details of the development of teachers as co-researchers into their own practice working in partnership with researchers from Lightspeed Technologies and MirandaNet.
Speaker Profiles:
Roger Turner MA, GRSM, ARCM, ARAM, Dip Ed
Roger is an independent education consultant and researcher who for the past eight years has been undertaking research into the impact on teaching and learning in schools of Lightspeed Technology's Redcat and, more recently, its new Flexcat audio distribution systems. He is a Trustee of the British Association of Teachers of the Deaf (BATOD) Foundation and a MirandaNet Senior Research Fellow. Previously, Roger has been an Assistant Director of Children Services, a Chief Inspector of Schools, a Registered Ofsted Inspector and Head of Music Education at the Roehampton Institute of Higher Education. Prior to this he was Head of Music in three central London secondary schools.
John Sibbald, Assistant Principal, Manchester Communication Academy
John has been teaching in north Manchester secondary schools for over twenty five years including ten years at North West Manchester City Learning Centre where he learnt how (and how not to!) make effective use of new and emerging technologies. In April 2010 he joined the team at Manchester Communication Academy in Harpurhey – a new local high school with 220 students in Year 7. John is passionate about how ICT can be harnessed to improving teaching and learning whilst making an impact on student achievement. (Twitter: @jsibbald)
---
INSIGHT 3
BUILDING PROFESSIONAL CAPITAL
Using web-enabled video technology for reflective practice, coaching and collaboration.
Presenter: Vesna Belogaska (IRIS Connect)
Co-researchers: Naoimh Campbell, and Michelle Fritche (Braunstone Community Primary School), Paul Collin (St Augustine Academy, Woodard Academies Trust), Graham Newell (IRIS Connect) and Mike Fleetham (Thinking Classroom)
Rapporteur: Sarah Younie
Among the many factors that contribute to a student's academic performance, research suggests that the quality of teaching has the greatest impact on student achievement. Given the importance of teaching quality, there is an increasing focus around the world on identifying teacher professional development activities that have a real impact on its improvement and enhancement.
In this context, and as the result of an increasing body of anecdotal and research evidence, there is a rising interest in real-time in-ear coaching as a form of teacher professional development. IRIS Connect's own case studies suggest that this approach can lead to dramatic and powerful improvements in teacher behaviours and their practice.
This inspired the qualitative study by MirandaNet into the contexts in which in-ear coaching is effective, involving a small number of teachers and coaches who have used the IRIS Connect professional development platform and integrated video technology as a facilitator in this method of professional development.
In this session we will share the initial findings of this qualitative study and delve into the attendees' perspective on this method and ideas for further research to consolidate what has been learnt here.
---
PANEL SESSION

MirandaNet panel
Discussion of research project ideas to include: how CPD needs can be addressed; strategies by which schools can use evidence to enhance learning and teaching; and methods of marketing the evidence to boost school profiles.
The Key Questions will be used to frame the discussion and to collect responses.
---
CLOSING KEYNOTE
Sarah Younie (De Montfort University) and Dominic Preston (MirandaNet)
Closing remarks: What have we learned today about the value of research in the classroom? What's next?
---